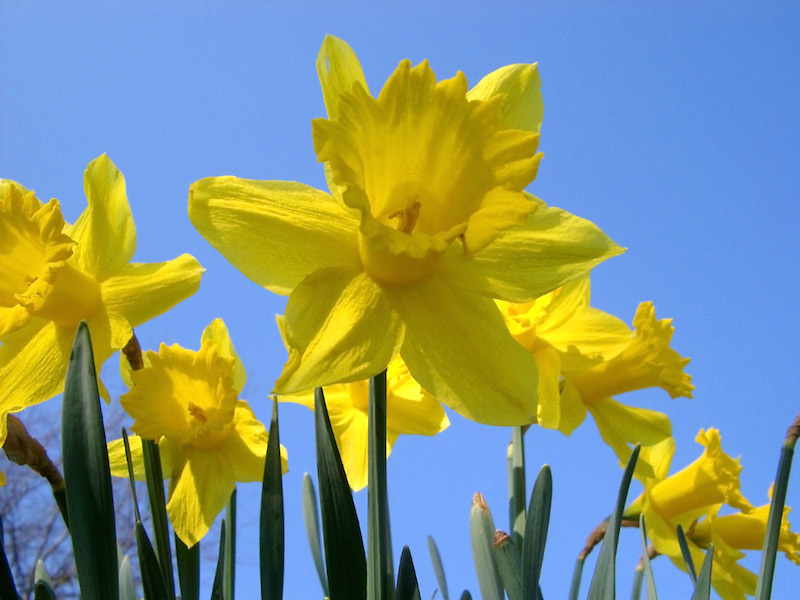 Although there's still snow on the ground, signs of Spring are quickly approaching. Before we know it, we will be deep in the throes of the proverbial 'Spring showers'. Is your home ready for the downpour? Before you respond with a resounding "YES!" consider what your home has endured over the last few frigid months: wind, frost, ice, water, snow accumulation, broken limbs, and frozen gutters. These factors most certainly took their toll on your roof's preparedness going into the wet months ahead! The force of accumulating ice and snow can easily move, disrupt, or damage your roofing and gutter systems. Your roof may be suffering from damaged gutters, shingles, and trim boards, or perhaps disturbed flashings, ridge vents and pipe collars. It is always a wise course of action to inspect your roof, siding, and gutters at the end of every winter to ensure your home continues to protect your family and possessions. Here are five important steps to take for preventing roof leaks caused by the Spring thaw:
1) Inspect Your Shingles
Every winter, constant freezing and thawing puts your shingles to the test. Ice can lift and tear shingles, as well as break seals. Cold temperatures can make typically soft asphalt shingles stiff and brittle. High winds combined with frigid temperatures is a perfect recipe for blow-offs and broken shingles. Additionally, freezing water and ice can penetrate and tear underlayments and flashings. As a result, it's important to take a peek in the attic to inspect for evidence of leaks or water stains.
2) Seal Flashings & Exposed Nail Heads
In addition to shingle damage, snow and ice can also affect your metal flashings and rubberized caulk sealers. Expanding ice displaces metal flashings and breaks open caulk joints. Check all flashings along walls, chimneys and skylights for damage or disruption. Examine the neoprene rubber gaskets that seal water out around vents pipes and other penetrations. Neoprene gaskets dry out and become brittle in colder temperatures. They are also prone to cracking. If comfortable, walk the roof and look for any exposed nail heads throughout the roof plane - especially along peaks. Nails that were properly sealed last summer may very well have been exposed if the sealant has failed over the winter.
3) Check Gutters And Downspouts
Icicles, ice, and snow weigh down your gutters, and snow melted by the daytime sun can freeze inside your downspouts at night. Not only can a damaged, drooping gutter system look unsightly, but it can affect the system's performance and ultimately cause more damage to your home. A working gutter and downspout system helps shed water and moisture from your roof surface and deliver it safely away from your home's foundation. Make sure your downspouts have not expanded and split from ice formation, and that they are properly directing water away from your home. Ensure your gutters are not leaking and are pitched properly to direct water to the respective downspout outlet.
4) Pay Attention To Siding And Trim
Siding can also be affected from cold temperatures and high, driving winds. Inspect around all windows and doors to ensure the vinyl trim, known as "J-channel", isn't cracked or broken. The J-channel not only offers a finished look to your siding, but it helps secure the ends of the siding panels in place. Make sure there are no open or disturbed seams or broken or cracked siding panels. A broken or cracked vinyl siding panel opens your home to water and wind infiltration, leading to additional damage hidden behind your vinyl siding. Look for any dislodged or bent aluminum capping on your trim boards and replace. Aluminum capping is both aesthetically pleasing, and protects the wood trim boards beneath. You definitely don't want it to be damaged!
5) Install / Review Attic Ventilation
Naturally, wetter months bring added moisture to the air as well. Moisture can reside in your attic and crawl spaces if not ventilated properly. As you walk around you home and your roof's surface, inspect the condition of your ventilation system. Look at the ridge vent and make sure there are no exposed nail heads and that it is securely fastened to the roof surface. If you have box vents or an attic fan, make sure they are not broken and that the surrounding shingles are stepped and flashed properly to prevent leaks. From ground level, make sure your soffits are secure in place and not obstructed. If your home is equipped with gable vents, evaluate the condition and replace commonly broken, brittle plastic vents with a high-quality vinyl unit. While in the attic, move any insulation that has settled in the soffits to prevent obstructed air flow. Maintaining the condition and efficiency of your roofing and gutter systems is paramount to protect your family and add peace of mind when it comes to your home. Summit Roofing & Siding offers a 30-point inspection to ensure your home is in proper running order. This thorough inspection, including the five items listed above, protects your greatest investment – your home. Save time and money by consulting the professionals to inspect your home; contact Summit Roofing & Siding today to schedule your appointment!